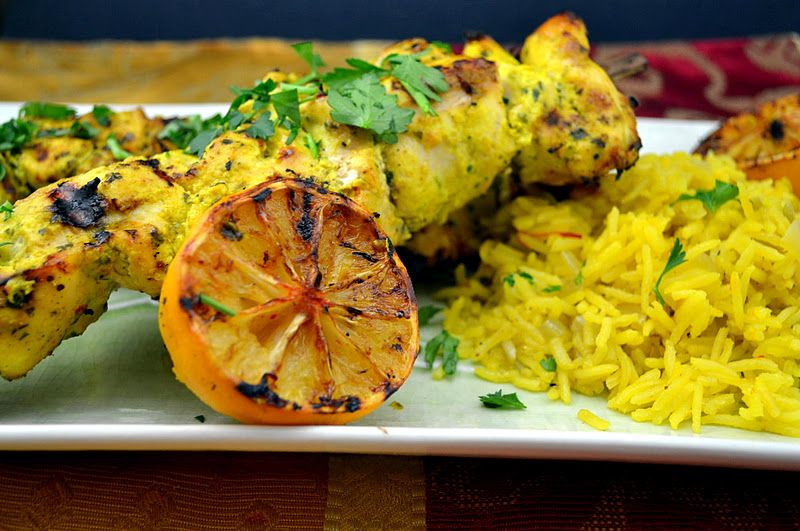 Tumeric is an under utilized spice. It has many health benefits as it is a natural anti-inflamatory which helps with all kinds of aliments including cramps, arthritis, headaches, etc. It is also very good for inhibiting cancerous cell growth. Major health benefits which is not to say if you eat it your cured of aliments but more like you are helping them. This has made me start adding tumeric to anything I can think of. One of my favorite things is grilled chicken breasts.

What You'll Need
4 thawed chicken breasts
1 tsp salt
2 tsp black pepper
1 table spoon granulated garlic
1 1/2 tsp tumeric (as much as 2 tsp)
1/4 cup olive or avocado oil

Mix It Up



Cut your thawed chicken breast into as many equal 2 inch pieces as you can (you don't have to be accurate and size and shape will vary).


Put your chicken in a mixing bowl.


Pour Olive Oil or Avocado Oil over chicken.


Top with all spices and seasonings.


Mix by hand to coat chicken.


Grill on a medium heat until cooked through. Recommend laying down some foil on the grill with a little cooking spray or oil.



Our grill stopped working so we have been using a George Forman Grill which has been working just as well and doesn't need any oil to prevent sticking. And yes your chicken will look very yellow but it is beyond delicious with pilaf or pasta and our favorite is in wraps with a little lettuce and tomato with twister sauce with is:



1/4 cups mayonnaise


1 tsp sugar


1/2-3/4 tsp black pepper



I know this sounds odd but it is delicious. I recommend letting it sit for about an hour in the frig before using it... to blend it all together.

We also recently ate it in and out of wraps with our Chipotle Coleslaw.