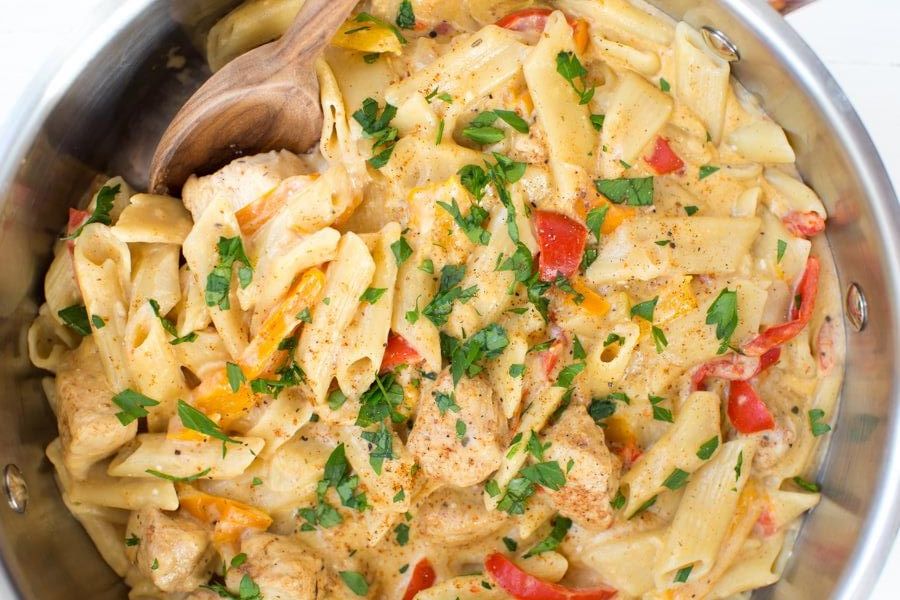 Yield: about 4 large servings

This is brilliant! I found this over at Spoonful of Flavor which is a blog you should totally check out. I have a yummy Creamy Chicken Bowtie Pasta which I love but this seems like a different variation which sounds delicious and awesome as it is a one pot meal. I'll have to share my recipe sometime as I think it is also very enjoyable.

What You'll Need
1 pound chicken breast, cut into 1 inch pieces
2 to 3 teaspoons cajun seasoning*
2 tablespoons olive oil
1/2 cup diced yellow onion
1 tablespoon minced garlic
2 1/2 cups uncooked penne pasta
2 cups chicken broth
1/3 cup water
1 small red bell pepper, seeds removed and sliced into thin strips
1 small yellow bell pepper, seeds removed and sliced into thin strips
4 ounces cream cheese
1/2 cup shredded from the block parmesan cheese
fresh chopped parsley, for garnish

A few thoughts on this recipe because as I read the ingredients it made me think. First, while Olive Oil is really good for you, avocado oil is better and can be heated up to high temperatures. I avoid Soy Oil just because too much soy can really throw off the bodies hormones and this is especially true of people with thyroid problems.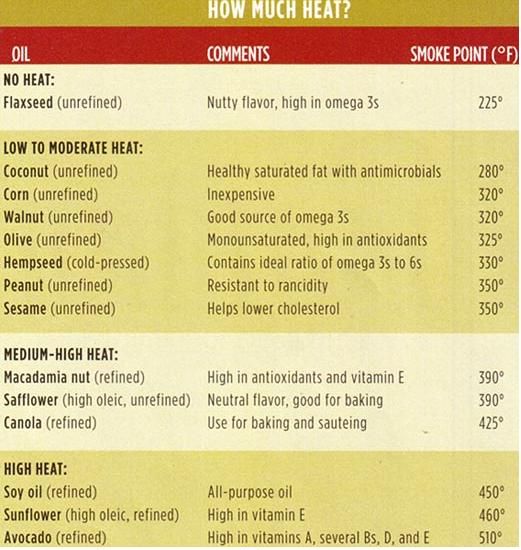 You can just go buy bell peppers but if you are being frugal they can be expensive. In the frozen vegetable aisle you will find mixed bell peppers which will work well. In the summer, when our bell peppers are on amazing sales, I tended to slice them up and fill baggies which I then toss into our big freezer in the garage. If you have the space for it, it is a great thing to freeze.

While fresh off the block parmesan cheese is ideal, some of us don't want to shell out the money for it. You can often find already shaved paramesan in containers from your market for cheaper or even buy the already shredded from in the cheese aisle.

Mix It Up


Season chicken with one teaspoon Cajun seasoning; set aside.


In a 12" pan or skillet, heat olive oil over medium heat.


Add onions and stir until soft, about 3 minutes.


Add chicken to pan and cook until brown on both sides.


Stir in garlic and cook one additional minute.


Add uncooked pasta, chicken broth, water, sliced peppers and remaining Cajun seasoning (use one teaspoon if you want mild Cajun flavor or the remaining two teaspoons if you want full Cajun flavor).


Stir then bring to a boil.


Reduce heat to low, cover and simmer for 22 minutes.


Uncover and cook until almost all of the liquid is absorbed, about 5 additional minutes.


Remove from heat, stir in cream cheese and Parmesan cheese. Stir until cheese is melted.


Garnish with fresh parsley and serve immediately.



Notes
*Homemade Cajun Seasoning

Combine:
1 teaspoon paprika
1 teaspoon garlic powder
1/2 teaspoon onion powder
½ teaspoon oregano
½ teaspoon cayenne pepper
½ teaspoon salt
¼ teaspoon black pepper
1/8 teaspoon red chili flakes

The beauty of making it yourself is the ability to leave the salt out should you need a low sodium diet or simply to cut back as chicken broth often has enough.