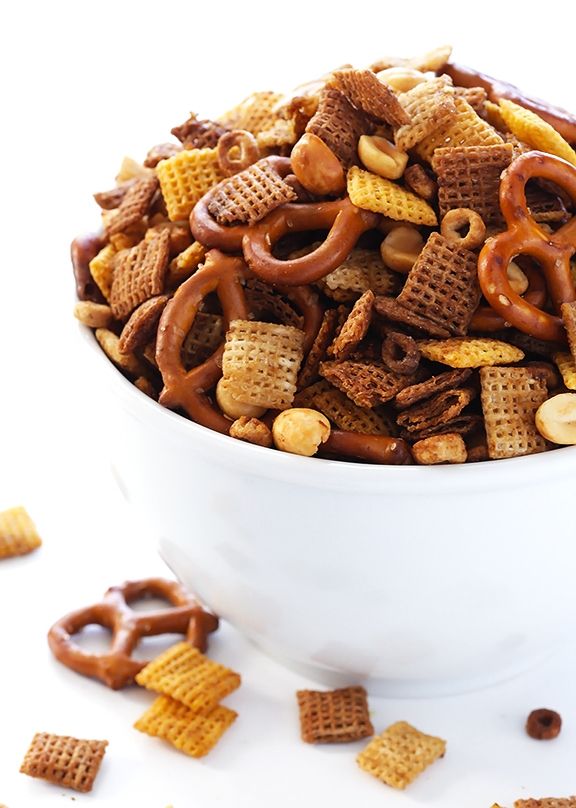 Since as far back as I can remember my mom has made Chex Mix at Christmas time. I can remember trimming the tree while it baked and eating it as soon as it came out. I'm not much of a traditionalist when it comes to Chex Mix so when it says peanuts what I mean is anything else. However, this is more of a traditional mix though I despise those little legumes and my mixes never have them. I'm an almonds kind of girl or even English walnuts are delicious (did you know there was a difference between English and State-side walnuts?).

What You Need:
9 cups Chex cereal (I used equal parts corn, rice, and wheat Chex)
2 cups pretzels
1 cup Cheerios
1 cup peanuts (or a nut you would prefer)
1/3 cup (6 Tablespoons) butter, melted and hot
1 Tablespoon seasoned salt
1/4 cup Worcestershire sauce
1 teaspoon garlic powder (optional)

It is good. I would even say it would be fun to toss in a few other ingredients when it is all done like M&Ms or if you are feeling you want no chocolate I like blond raisin and dried cranberries.



Mix It Up


Add cereal, pretzels, cheerios and nuts to the bowl of a slow cooker.


In a separate bowl, whisk together butter and seasoned salt until the salt is dissolved. Stir in the Worcestershire sauce until combined.


Drizzle the sauce evenly over the top of the cereal mixture. Toss for about 1 minute, or until the mixture is evenly combined.


Cover and slow cook on low for 3 hours, stirring at the 1 hour, 2 hour and 2.5 hour marks so that the mixture does not burn. Then spread the mixture out onto a few baking sheets or parchment paper in an even layer until it cools to room temperature. Serve, or store in a sealed container for up to 3 weeks.


*If your slow cooker does not have a tiny hole in it to let air escape, it may collect too much condensation which could make the Chex Mix get too soggy. If that is the case, I recommend placing a towel underneath the lid of the slow cooker to collect the condensation.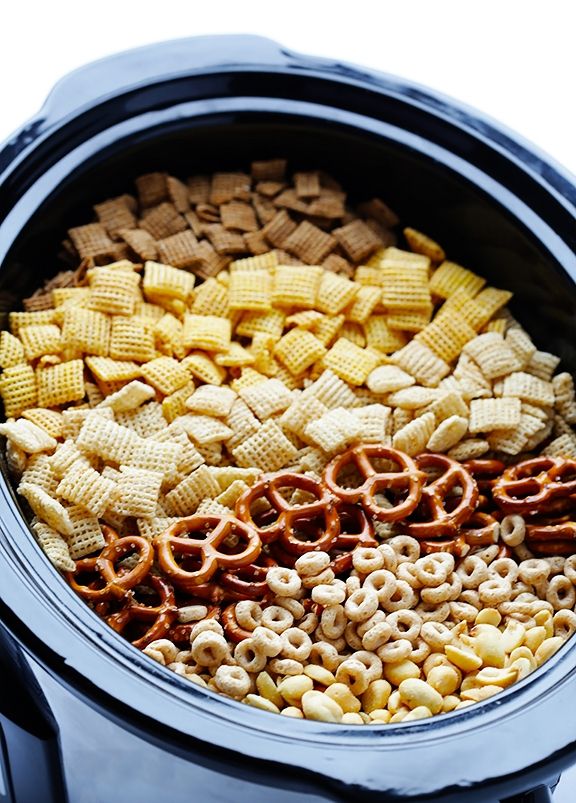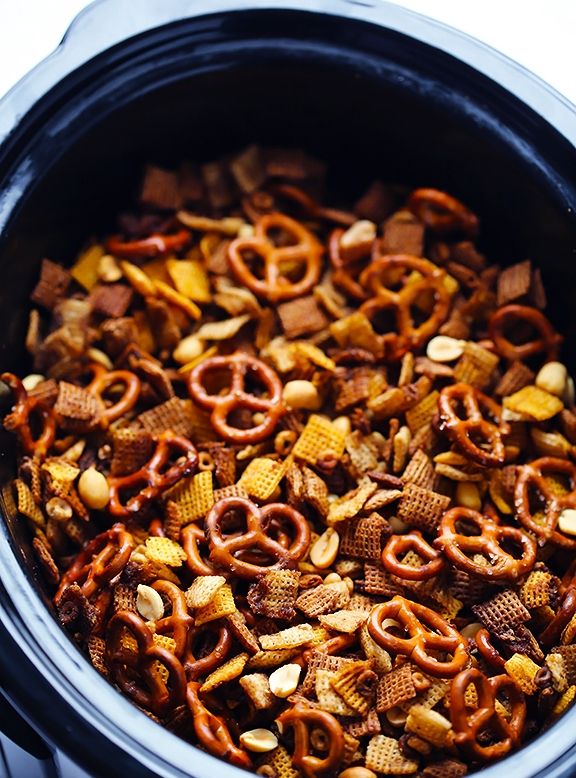 For something a little less traditional and more and a bit more healthy try the
Cranberry Orange Cinnamon
recipe I posted last year which is our favorite and one we make every year at Christmas and then again in March when we have guests who feel the need to snack non-stop.