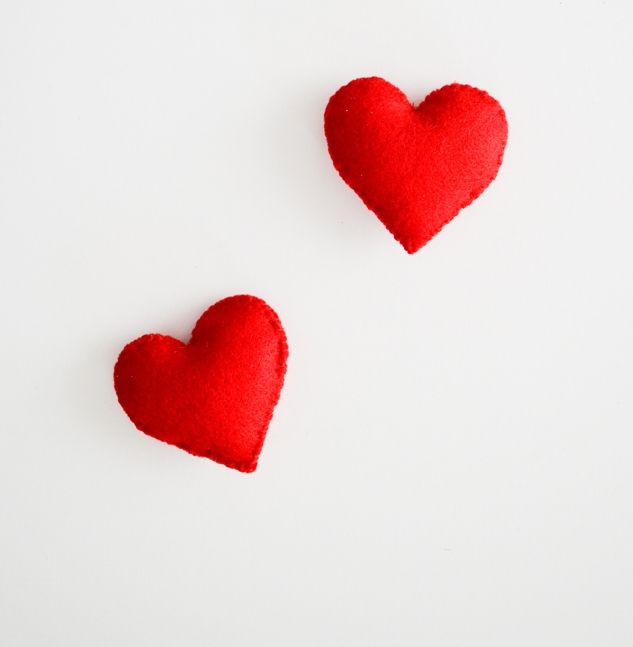 Okay this is an adorable DIY for kitty though when and where you will do this and they won't know is beyond me. I feel they could smell the catnip a mile away? Don't you think? I suppose you could lock yourself in your room and try making it before the cat realizes the door is closed without permission and sticks his or her paws under the door while yeowing at you for closing the door in your cats home. See that would be what my cat would have done.

What You Need:
Felt (3.5mm thickness)
Matching or Contrasting Thread (if felt is red might look nice with white thread)
Fiberfill stuffing
Catnip (lots)
scissors
pen and paper

You know there are many who would think we are crazy for making our own cat toys but I bet it is cheaper than buying them and you can make more from when they are inevitably kicked under the refrigerator or stove.



Mix It Up


Take you paper and fold in half. Draw half a heart and cut it out. Unfold and you should have a whole heart. Or you could find a template.


Pin your heart onto the felt and cut out felt heart, twice.


Now put felt hearts together and start sewing up the sides using the whip stitch.


Stitch about 3/4 around the heart.


Stuff some catnip in, then add fiber fill, now more catnip.


Continue sewing (add more fiber fill if necessary) until you have closed up the heart completely.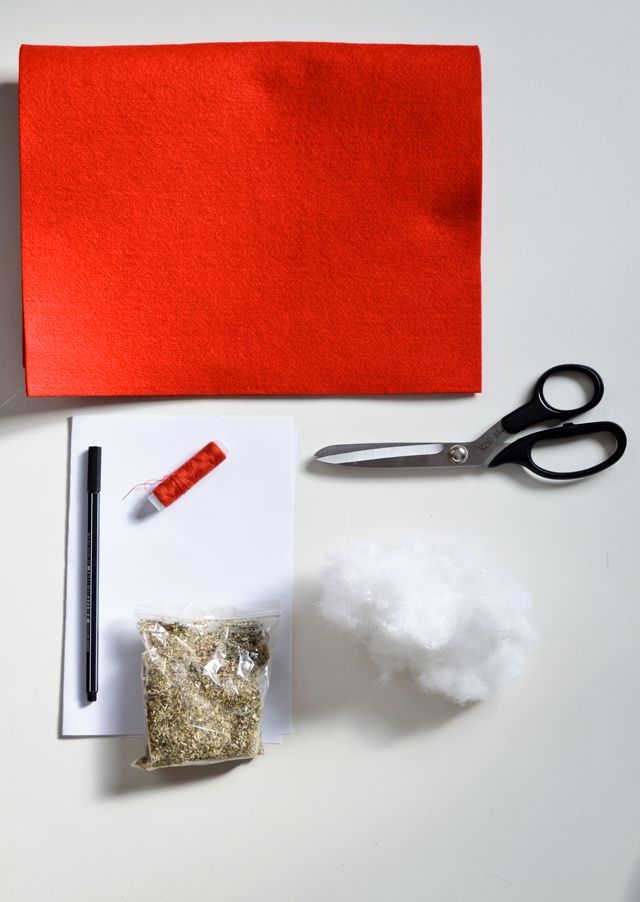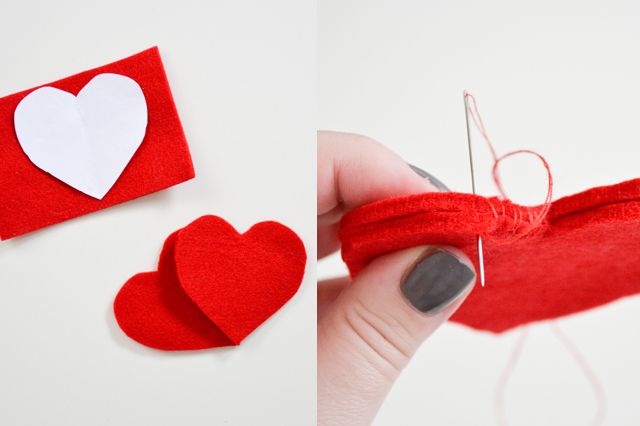 Okay now that the opened-heart surgery is done. You could try saving this for the kitties stocking or put them in a box for them on Christmas morning but they will likely find them and pull them out of whatever hiding spot you've put them in. I say give them to them now and but a big empty box under the tree for their Christmas present. They'll love both!
The hearts are a very simple idea but you could find Christmas Tree templates or Fish or Mice or any other shape you think would be cute for Kitty.