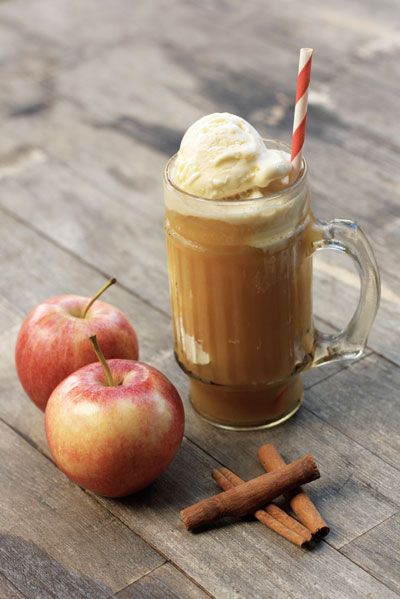 Brought to you by Sally's Baking Addiction. A lovely slow cooker recipe for homemade apple cider which I am going to make for Christmas because WOW. And then since you've got the apple cider why not make a float out of it. I've been thinking about this with hot chocolate too. We almost did hot chocolate floats on Thanksgiving but someone forgot the vanilla ice cream.

What You Need:
1 orange
10 medium apples (use a variety like honeycrips and granny smith)
3 cinnamon sticks (or 1 tablespoon ground cinnamon)
2 teaspoons ground clove (I leave this out because I don't like clove)
granulated sugar (to preference, sweet 1/2 cup, lightly sweetened 2 tablespoons)
Slow Cooker
Fine Mesh Sieve

Vanilla Ice Cream
Caramel sauce
Nutmeg

I don't know if I'd want mine super sweet but while sugar is always nice, I think substituting granulated sugar for brown sugar might just be divine!



Mix It Up


Peel the orange and place the segments in the slow cooker. (Pictures show unpeeled- I prefer peeling it. Less bitter.) Wash the apples, cut into quarters, and place in the slow cooker. Add the cinnamon sticks, ground cloves, and sugar. Add enough water to cover the fruit.


Cook on low heat for 6-7 hours. (Or high heat for 3.)


After 6-7 hours, the fruit will be very soft. Use a large spoon to mash the fruit and release its liquids. Allow the cider to cook on low for 1 more hour.


Very slowly strain the chunky liquid though a fine mesh sieve into a large pot or pitcher. You can discard the solids. Strain the cider one more time to rid any other solids. Serve the cider warm. Leftover cider keeps well in the refrigerator for up to 5-7 days. Warm up on the stove before serving-- or drink it cold!


Make ahead tip: Cider can be frozen up to 3 months. Thaw in the refrigerator.


No slow cooker? No problem! In step 1, place all of the ingredients into a large stock pot instead of a slow cooker. Turn the stove up to high heat and bring everything to a simmer while stirring occasionally. Once simmering, reduce the heat to medium-low, cover, and simmer for 2 hours. Mash the fruit as described in step 3. Then, allow the cider to cook for 1 more hour. Continue with step 4.
Short cut recipe:
2 quarts (64 ounces or 8 cups) apple cider
Six 3-inch cinnamon sticks, plus more for serving if desired
1 medium orange
2 tablespoons whole cloves


Power the apple cider into slow cooker.


Add cinnamon sticks.


With a toothpick poke holes in orange. Put cloves in holes. Add orange to cider.


Cook for 2-3 hours on low.


Remove orange and serve.


Since I leave out the clove, I would cut the orange into slices and add it.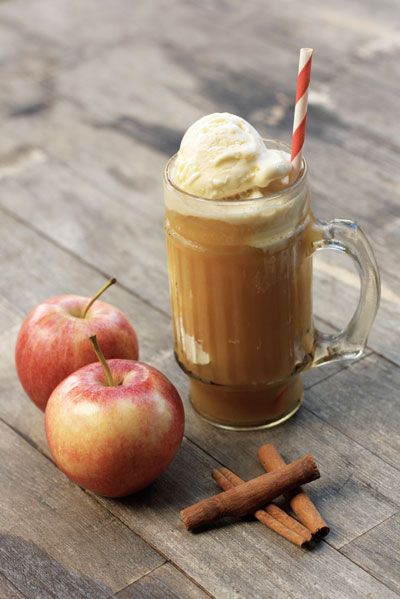 For floats pour cider into glass. Top with ice cream, caramel sauce (or chocolate sauce sounds good) and sprinkle with nutmeg. Serve with spoon. I just died and went to heaven.