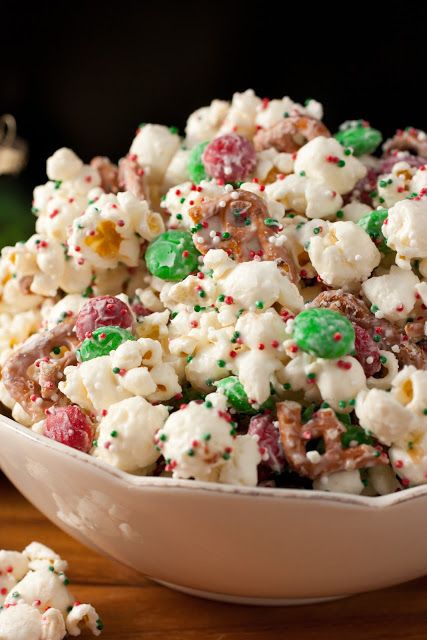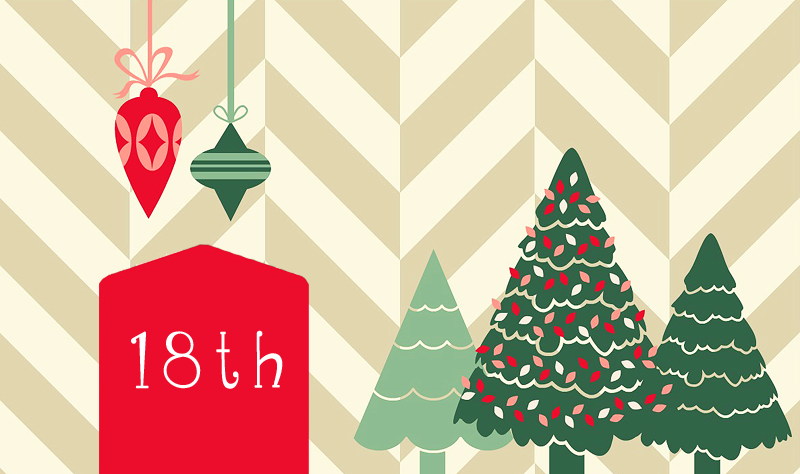 Another fun and delicious gift you can wrap up in those lovely Pringles cans.

What You Need:
1/2 cup popping popcorn kernels, or 2 bags tend white popcorn
1 12oz bag Vanilla Candy Melts
1 1/3 cups broken pretzel pieces
1 12oz bag green and red Milk Chocolate or Mint M&Ms
Red, green and white sprinkles

Now I'm starting to think we needn't have eaten all those messed up antlers when making the reindeer cookies. We could have saved them for this!



Mix It Up


Pop popcorn in popper (or in the microwave if using microwave bags of popcorn). Remove any un-popped kernels.


Toss broken pretzel pieces and M&Ms into popcorn.


Melt vanilla candy in a microwave safe bowl on 50% power in 30 second intervals, stirring every 30 seconds. Continue until melted and smooth.


Drizzle half of melted chips over popcorn mixture, then stir, tossing gently a few times with rubber spatula.


Then drizzle remaining half of melted chips over popcorn, gently stirring until evenly coated. (Don't over stir or melts will harden and sprinkles won't stick.)


Pour mixture into a single layer onto wax papered baking tray.


Sprinkle mixture with sprinkles before vanilla chips cool and harden.


Allow to cool and harden, then gently break into pieces and store in airtight container.


So there is something else fun to put into our Pringles cans or even those lovely Christmas zip up bags you can find at Big Lots. I would suggest that if you are going to use mint M&Ms you do not store any other treat with this. Mint will change the flavor of everything around it.