Here is another kitty treat which is apparently goes over well with the kitties of everyone's lives. This is brought to you by Design Sponge who's kitties love them and some of her commenters were grateful for them... as were their kitties. So I think they might be something of a hit.

What You Need:
1 (5 ounce) can tuna, no salt added and packed in water, drained
1 cup oat flour*
1 large egg
1 tablespoon olive oil
1 heaping tablespoon dried catnip



You do realize that your cat is going to be in love because of the catnip. He might actually be high...



Mix It Up


Place oven rack in upper third of over and preheat on 350.


Line baking sheet with parchment paper and set aside.


In food processor combine tuna, oat flour, egg, olive oil and catnip. Blend until smooth. Should be thick and pliable but not that sticky.


Roll into 1/2 teaspoon balls and place on cookie sheet. You can take a skewer and make and x in the top.


Bake for 10 to 12 minutes (keep an eye on them for variations in ovens) until they are dried on top and slightly browned.


Allow to cool completely before giving to kitties.


Store them in an air tight container. Keep an eye on these as they are perishable.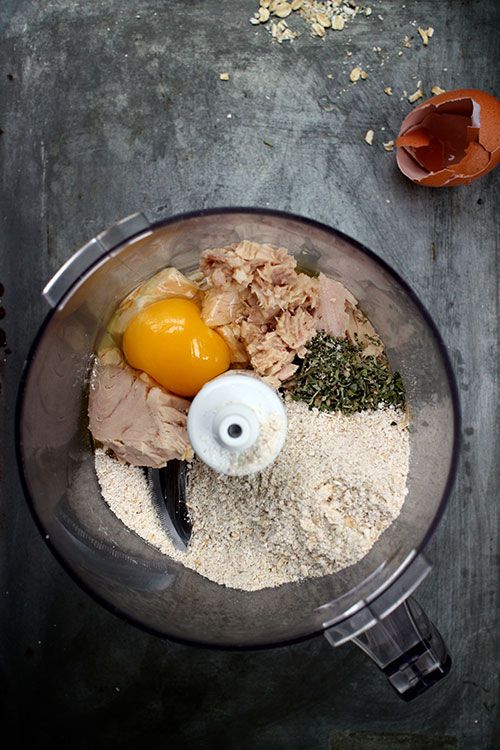 I've ready kitties will steal the dough right off the trays so watch for that.