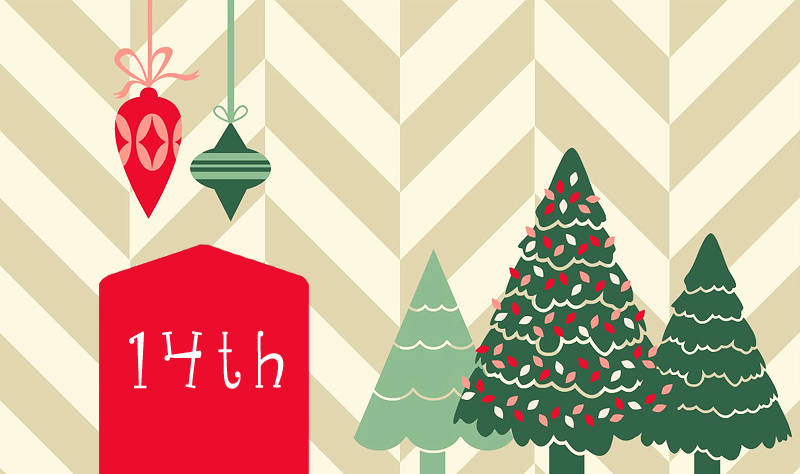 Completely adorable! I found these over at Baker Girl's blog. Had to share them as one of the most fantastic ideas. They are so simple and yet so cute! Not only that but even the young kids could make them and be so proud of themselves.

I don't use shortening but it is a straight conversion from shortening to butter.

What You Need:
3/4 cup peanut butter
1 1/4 cup firmly packed brown sugar
1/2 cup shortening 1/2 cup butter
3 tablespoons milk
1 tablespoon vanilla
1 egg
1 3/4 cup all-purpose flour
3/4 teaspoon baking soda
3/4 teaspoon salt
Chocolate-covered mini pretzels
Mini brown M&Ms
Regular-sized red M&Ms



Mix It Up


Preheat oven to 375.


Combine peanut butter, brown sugar, butter, milk and vanilla in a large mixing bowl. Beat on a medium speed until everything is well blended.


Add egg. Beat until just blended.


In another bowl, combine flour, baking soda, and salt. Add to the wet mixture while mixing on a slow speed. You want to mix until everything is just blended.


Now here is where things get interesting:


Form dough into 1 inch balls.


Pinch the bottom of the ball slightly, forming a point which will give you the look of a reindeer. And flatten just a bit with your hand.


Only cook them for about 7 to 8 minutes. You might want to check them. You want them to just get brown but don't overdo it.


When they come out of the oven is when you'll want to press the decorations into the cookie. Remember to press gently.


Let them cool for 2 minutes and then transfer to rack or paper towel to cool completely.


Makes 40!


I honestly think that
Baker's Girl
is a genius for these. They are extremely cute and would definitely go over well at a school party, Christmas party or even a family gathering.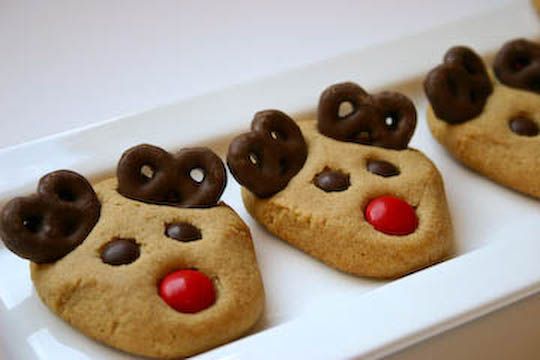 For those who can't eat peanuts I would think a chocolate chip cookie recipe, hold the chocolate chips would also work.
And now that I think about it just like the bears you could use that chocolate cookie recipe and give the deer blue eyes and use the white Flip pretzels instead!