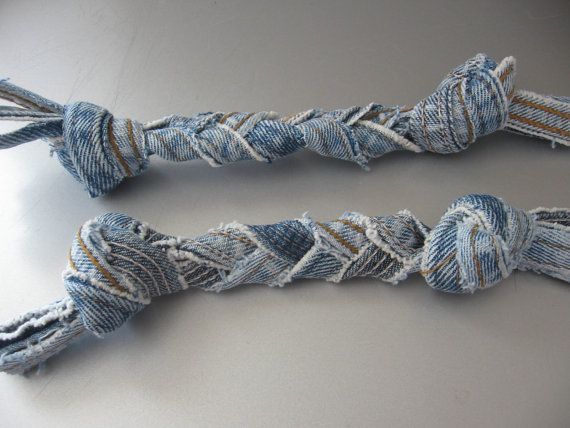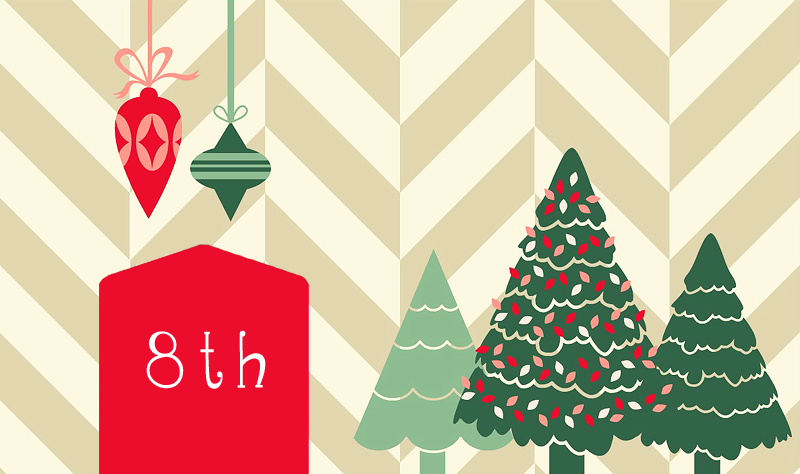 I wish I'd had the internet growing up because I would have made this lovely toy from my dogs! My dog Jordasche loved tug toys. He'd get so happy when you would tug on them. He'd shake it a little and growl a little but it was all show. He was the biggest softy! I keep thinking my cousins dog Luna would love something like this and I have some old jeans that I haven't tossed yet. I think I'm going to make this!

Needed
Denim scraps. Seams and hems are stronger for the pups to chew on. For little dogs you can use other parts of the denim. It does help if you have a dog but you only have to know a dog, otherwise making this is weird.

You can also make small toys out of more demin scraps.



Mix It Up


For a large dog I would think 16 inch strips of demin would work best. Lay them out together. Two or three pieces works.


You can do this two ways.


You can knot one end and braid it like the image above, knotting it at the end to keep it together.


Or you can take all three pieces together and knot them, then pull each piece tighter individually. This will make the knot very tight so your go has tons of fun.


You can trim denim if some of the pieces are too long.


This is a good toy for a teething puppy.


Because this toy is denim you can toss it in the washer if you feel so inclined. A gentle cycle is probably preferable so the knot doesn't come undone.


I read that some people make them out of fleece but I wouldn't recommend it because scraps fall off fleece and you don't want your dog to swallow that. Denim is pretty strudy.