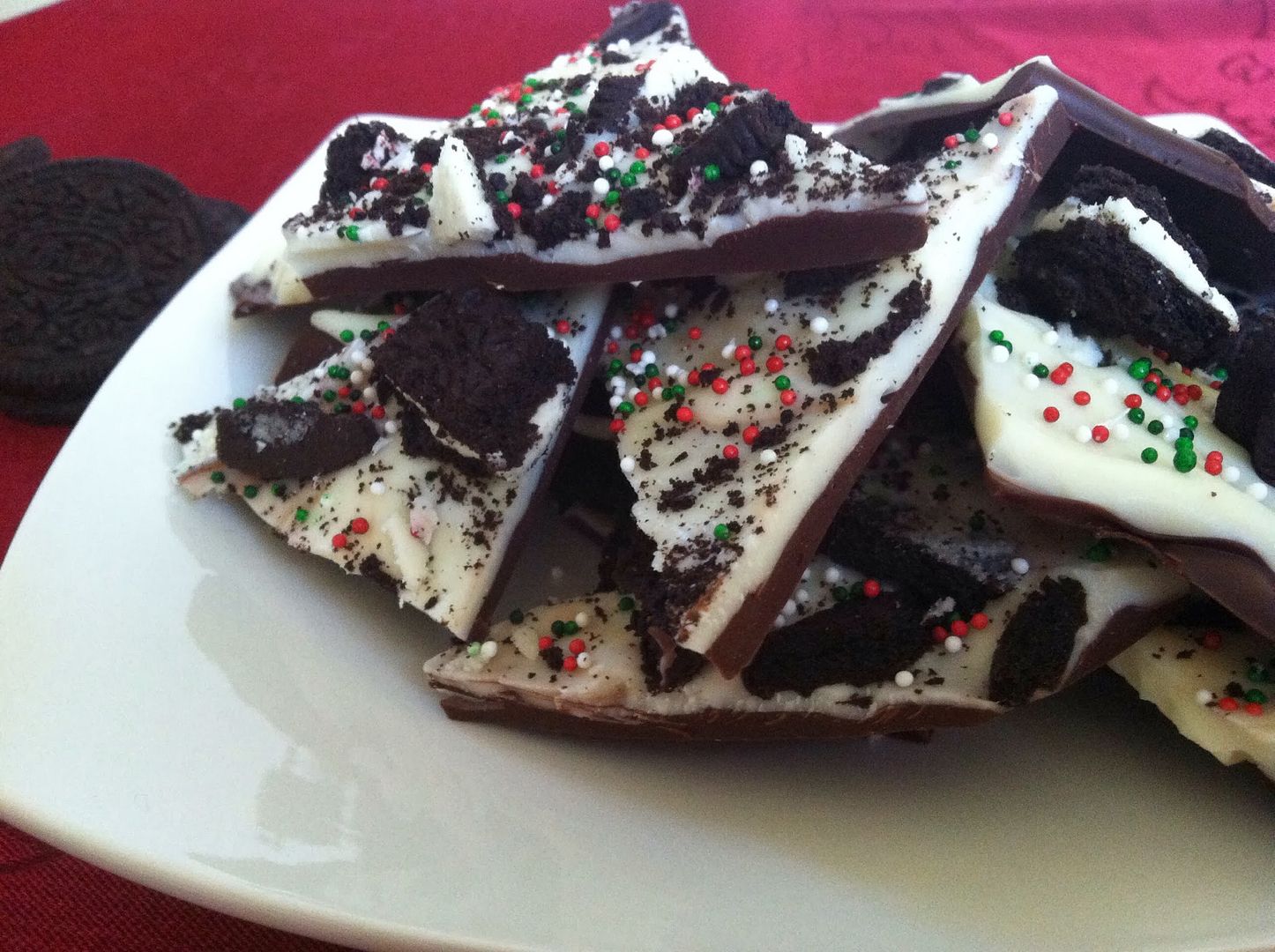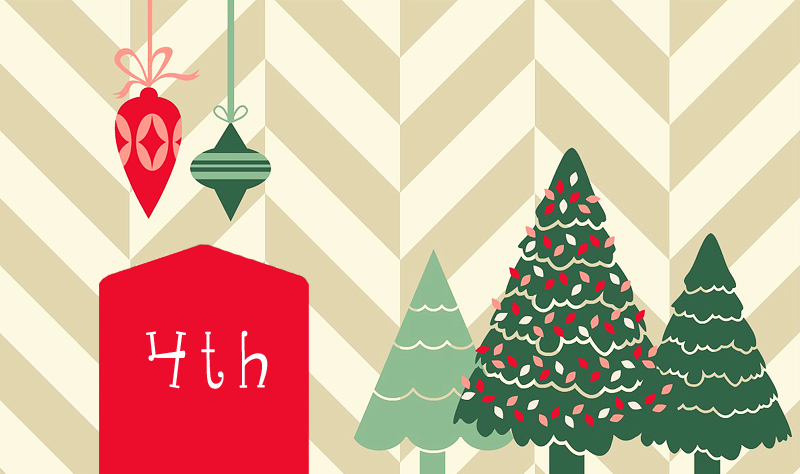 Christmas Oreo Bark

This sounds delicious and I'm definitely planning on trying it! This I think would be a great thing to make to take to a Christmas party or put out at a business for those coming in and stopping by. Every year, our local M-town does an opened house. Since we are very rural, there is just a couple main stretches in the surrounding towns and M-town's main street stays opened late so people and wander in and out of the shops with hot chocolate and whatever goodies the different shops have out. Some of the shops have adult goodies in the form of wine! And the bakery down there did cream puffs last year. This all happens the first Friday of December (TODAY!). So tonight I will be off checking out the shops and eating and drinking goodies. What was my point? Oh! This Oreo Bark would be a great goodie to have sitting in one of those shops for the visitors. If my cousin still had her salon it would have been perfect. Maybe a family or friend gathering instead.

Ingredients
2 cups (12 ounces) white chocolate chips or almond bark
2 cups (12 ounces) dark chocolate chips
10 Oreo cookies
red, green and white nonpareils or sprinkles

Mix It Up


Put the Oreos in a zippered bag and smash them into pieces. You can remove the creme filling from the Oreo cookies before smashing, or leave them as is. For a different flavor, consider using holiday Peppermint Oreos! Regular flavored Oreo cookies with red filling are also available seasonally. Or those peanut butter ones for another occasion. Ohhhh.


Line a large cookie sheet with wax paper or use a silicone mat.


Melt the dark chocolate in a double boiler. Or, to make this treat in the microwave, use a microwave safe bowl, stirring every 30 seconds, until melted.


Spread the dark chocolate on the prepared pan. Put the pan in the fridge to allow the chocolate to harden again, about 20 minutes.


Once the dark chocolate is hardened, melt the white chocolate, either in the double boiler, or in the microwave as before.


Remove the pan from the refrigerator. Spread the white chocolate quickly over the dark chocolate in the pan.


TIP: Work in sections to avoid melting the dark chocolate underneath before you've finished spreading the white chocolate in that area. If the dark chocolate melts, the colors will swirl more and the layered effect won't be as pretty.


Top with the crushed Oreo pieces, pressing them into the melted white chocolate.


Add a generous dash of nonpareils over the melted chocolate.


Return the pan to the refrigerator until the candy is hardened. Then, break the candy into pieces and package as desired.


You know those Christmas tins you can buy in the stores? Some parchment in those and close it up. Gift!