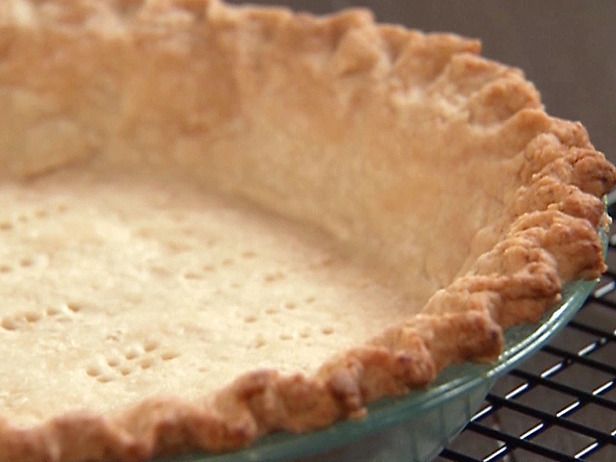 My cousin gave me the recipe for this perfect pie crust and we are getting into the time of year when pies are very prevelant so I thought I'd share it with a delicious Pumpkin Pie recipe which was on the Bobby Flay Throwdown Challenge. Bobby's original recipe calls for a graham cracker crust which is good but this pie crust is just fantastic and well worth it.

The Perfect Pie Crust
Just to let you know it is great with a whole range of crusted items: fruit pies, chicken pot pie, quiche, and whatever crusted items you can think of.

Ingredients


3 3/4 cups all purpose flour

1 Tablespoon sugar

1/2 to 1 Tablespoon kosher salt

1/2 teaspoon baking powder

1 3/4 cups cold unsalted butter

2/3 cup ice cold water

2 Tablespoons sour cream

1 teaspoon vinegar

Mix It Up


In a large bowl combine flour, sugar, salt and baking powder. With pastry blender cut in cold butter leaving chunks the size of peas.


Combine water, sour cream, and vinegar. Add liquid all at once to the flour mixture.


Quickly stir to distribute, do not overmix.


The dough should be slightly crumbly.


Let rest in the refrigerator for at least 2 hours or overnight. The finished dough should break, not stretch.


Divide into three portions. shape into disks. Use at once or wrap and refrigerate up to three days. Or freeze up to 1 month. Thaw overnight in refrigerator if frozen. Make three single crust pastries.


Pie Crust Tips


Always use chilled, not frozen or room temp. butter. Butter should feel like clay to the touch.


Do not overwork your pie dough. Stir the wet ingredients into the flour and butter, then stop. As it rests the dough will come together.


Acid helps the dough set up. A little vinegar and sour cream added to the water does the trick.


If your pie dough is lumpy with butter knots the size of peas, it's perfect.


You want a generous crust so don't roll it too thin. About 1/4 inch is good.


Always butter the pie dish. Sometimes especially with fruit pies, the juice sneaks under the crust and acts like glue, bonding the crust to the pan.


To prevent shrinking do not stretch the dough into to pie plate or over the top of the plate.


For a contrast of salty crust to sweet filling use above measurements, for a more neutral crust use the lower amount of salt.



Maple Pumpkin Pie
I remember seeing this on the Bobby Flay Throwdown years ago and I've already made it once much to the delight of everyone eating it. If I'm making a Pumpkin Pie this is the recipe I use. I've modified it a little so the source is a bit different.

Ingredients
2 whole eggs
2 egg yolks
1/4 dark brown sugar
3 tablespoons melted unsalted butter
1 1/2 cups pumpkin puree (not pumpkin pie mix)
1 1/2 cups heavy cream
1 1/4 teaspoon ground cinnamon
1 teaspoon ground ginger
1/2 teaspoon ground nutmeg
1/2 teaspoon fine salt
1 teaspoon vanilla extract

Mix It Up



Preheat the oven to 275 degrees F.


Whisk together the eggs, yolks and sugars in a large bowl. Add the butter, pumpkin, cream, spices, salt and vanilla and whisk to combine.


Pour the mixture into the baked pie crust and bake until almost set, about 1 1/2 hours. Remove and let come to room temperature. Refrigerate until chilled, if preferred.


Cook's Note: The filling makes more than what is needed to fill the pie shell. You are able to freeze the excess. We made a double batch and it filled 3 pie shells very comfortably.
Maple Whipped Cream
A delicious addition to your pie!
Ingredients
1 1/4 cups very cold heavy cream
1 teaspoon vanilla extract
2 tablespoons Grade B maple syrup
1-2 tablespoons bourbon (optional)
Mix It Up
Combine the cream, vanilla seeds, syrup and bourbon in a large chilled bowl and whip until soft peaks form.
Garnish each piece of pie with a dollop of the whipped cream before serving.
SOURCE