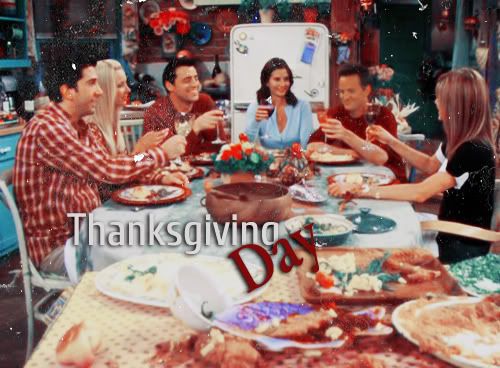 For me Thanksgiving is about friends and family
.
After watching the show
Friends
, I now associate Thanksgiving with the show (they had a Thanksgiving episode every season). So for you a few funny moments from the show.
Happy Thanksgiving!
A List of All Friends Thanksgiving episodes.
It has dawned on me that, yet again, I forgot to wish my Canadian friends a Happy Thanksgiving last month. So sorry... so belated Happy Thanksgiving... I'm going to try to remember next year.