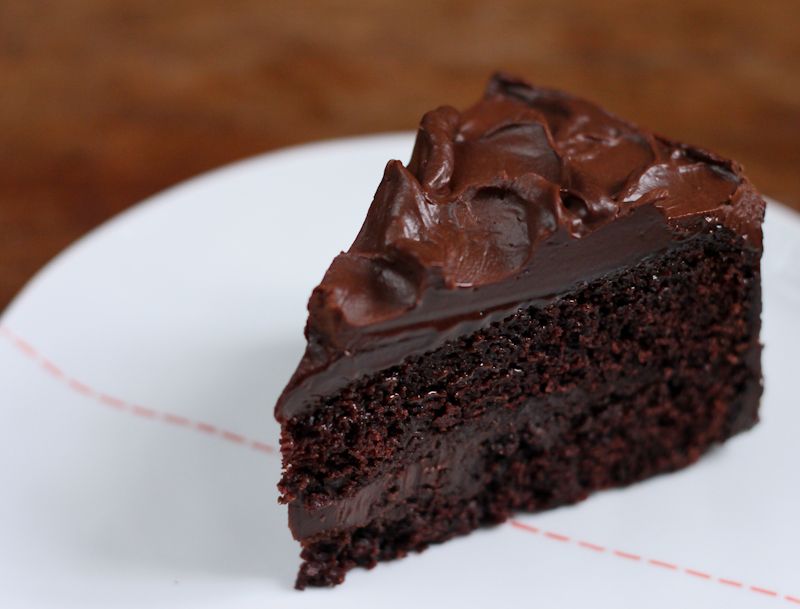 Also posted at Food For Thought
So I just had a birthday and while I love dessert; a birthday is just more special. I have never liked the idea of just doing some generic dessert whether it is for my own birthday or someone else in my life. I always want to make something I, either, know they will love or something completely new; and hopefully fantastic.
Typically, I do not bake my own birthday cake but in my immediate family (mom, siblings and nieces) we get to choose what dessert we want and the others figure it out. I really wanted something different and it got down to the wire so my sister and I did the baking.
The things is, I've always wanted to try a Coca Cola cake but never put any effort into it. And since we were down to the wire with this, I didn't want to experiment too much. So I took a recipe I know I love and made a substitution. So here we go:
Ingredients
Cake


2 c. flour


2 c. sugar


1 c. water – substituted for 1 cup of Coca Cola


3/4 c. sour cream


1/4 c. butter or margarine, softened


1 1/4 tsp. baking soda


1 tsp. salt


1 tsp. vanilla


1/2 tsp. baking powder


2 eggs


4 oz. melted unsweetened chocolate (cooled to room temp)


Frosting


1/3 c. butter or margarine, softened


3 oz. melted unsweetened chocolate, cooled


3 c. confectioners' sugar (powdered sugar)


1/2 c. sour cream


2 tsp. vanilla


Mixing It Up
Cake Instructions


Grease and flour 13×9 pan or two 9″ round pans. Measure all ingredients into large mixing bowl. Mix 1/2 minutes on low speed, scraping bowl constantly. Beat 3 minutes on high speed, scraping bowl occasionally. Pour into pans.


Bake at 350 deg: 40-45 minutes for 13×9; 30-35 for 9″ rounds (in my less than reliable gas oven I cook the 9″ rounds on 325)


Cool before removing from the pans.


For cupcakes, fill paper-lined muffin cups 1/2 full. Bake 20-25 minutes. Makes about 3 dozen.


Frosting Instructions


Mix butter, sugar, sour cream and vanilla well.


Blend in the melted chocolate.


Beat until smooth and of spreading consistency.


Further Notes
The recipe calls for 1 cup of water for the cake batter. I took the liberty of substituting this water for the same amount of Coca Cola just to see what would happen. At first, I feared the cake batter would be too loose but once cooked the cake proved to be moist and delicious. Could I taste the actual change in the cake? I'd say no but I do think it brought an enhanced taste to the cake (as I've eaten the unaltered version before).
I will tell you the slice in the picture would be one I'd give to my brother, the bottomless pit as it were. No one else I know can eat such a slice, as the cake is rich and chocolatey and has overwhelmed someone with it's deliciousness with such a slice. This is a cake I fully share as it goes rather far and would take me far too long to consume. But you can always half the recipe.
Usually, I make it for the extended family gatherings, large parties and such.
But boy oh boy is it delicious!