Butter Beer Frappuccino
You will see recipes online that suggest Hazlenut instead of the Toffee Nut and it is up to you which you'd like to try but after trying them we've decided on Toffee Nut though I have nothing to really compare it to. I don't know what a Butter Beer tastes like. I have yet to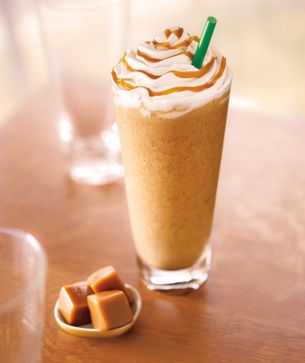 make it to Florida's The Wizarding World of Harry Potter but to me and the few others around here that have tasted it this is the recipe we like for a Frappuccino.

Tall Carmel Frappuccino
1 Pump Cinnamon Dolche
1 Pump Toffee Nut

Grande Carmel Frappuccino
2 Pumps Cinnamon Dolche
2 Pumps Toffee Nut

Venti Carmel Frappuccino
3 Pumps Cinnamon Dolche
3 Pumps Toffee Nut

I assume you see the pattern. It is basically a 1-2-3. As the size of the drink goes up so do the pumps. I don't know about your Starbucks by ours usually charges for one pump and then stops but that could be on a Gold members card. Yes, we are Gold members... just try the Butter Beer.

If you try it let me know what you think?