Account Status: Free
Actions: Using Flexible Squares at Dreamwidth
Theme: Flexible Squares


1. Let's make sure you are signed in at Dreamwidth. Usually the first page you land on after signing up is the Dreamwidth main page which shared DW news with you. Go to the navigation bar at the top and Select Organize then Select Style.


2. You should see the Select Journal Style page. From here choose the Developer Area on the left navigation bar.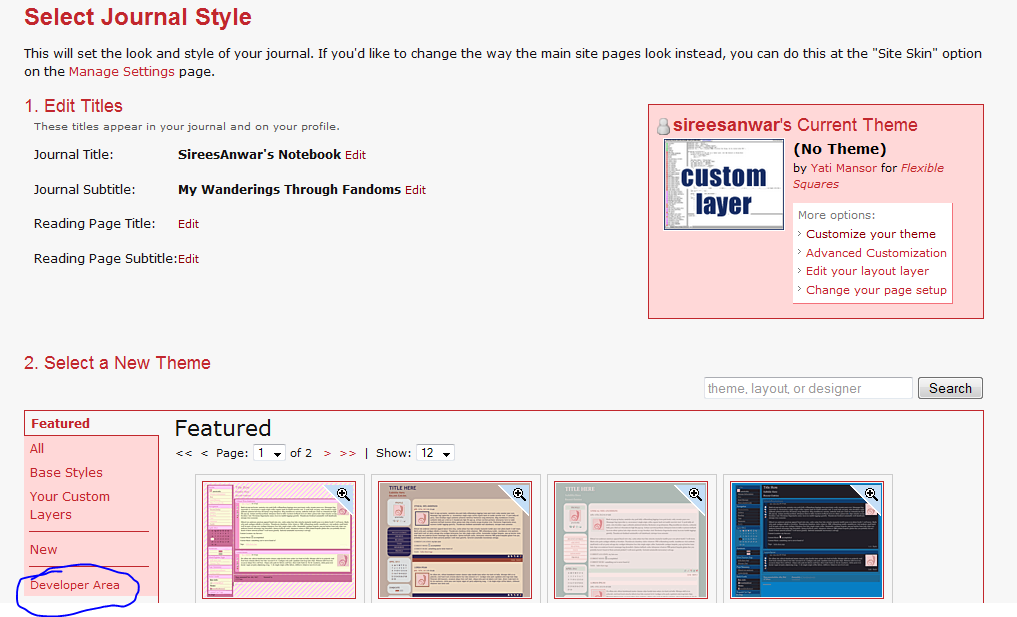 Originally posted by
sireesanwar at Tutorial: Using Flexible Squares at Dreamwidth