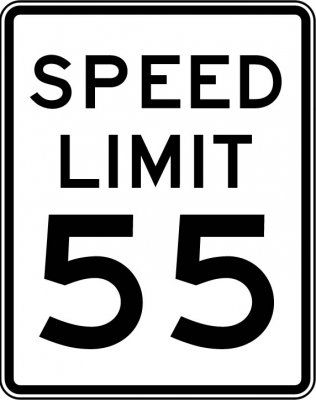 I don't understand you. I'm trying to get to work or I'm late somewhere and you are going 15 miles under the speed limit. Sure there are cars that have trouble going that fast (really old cars) but when you are driving a brand new muscle car, I can't believe you can't go the speed limit.
Sure the speed limit is the maximum you can go but when I don't want to go that fast, I make sure to let people by me.
Think about it. You're going 40 (or those crazy nuts going 30) and that speed limit sign you just passed says 55. What if I'm trying to get to a hospital or I have some life threatening emergency? What if I'm one of the many volunteer firemen trying to get to the station to save someones house? (This happens to our volunteers.)
You don't know who is behind you? You don't know what you are holding up so instead of being rude and speeding up at the passing lane or not using a turn out, just so you can prevent others from getting around you, think about it. Maybe that person behind you just wants to get somewhere faster than you, but maybe their child is stranded somewhere and they are trying to get to them. Maybe they are that volunteer fireman who is responding to a call. Maybe they were going to save someones home or life before you held them up just because you could.
Think about it.