I know. I know. Easter is behind us and this is late but I couldn't find my cookbook and this is a tasty Easter addition or even after Easter when you have all the multi-colored hard boiled eggs.

PS: I don't recommend eating 4 halves for breakfast just to get rid of leftovers.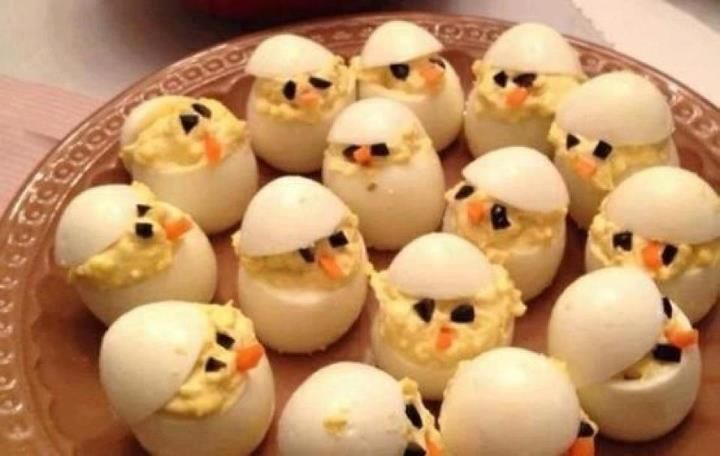 prep-time: 20 minutes
cook time: 10 minutes (eggs)
yields: 6-12 (depending on design)

You'll Need
6 Hard boiled eggs
1/4 cup Mayonnaise
1 teaspoon vinegar
1 teaspoon mustard
1/8 teaspoon salt
pepper
paprika



Mix It Up
1. Cut your eggs lengthwise; remove yolks and mash in a bowl.
2. Add other ingredients.
3. Mix well with beaters.
4. Fill egg halves with yolk mixture. Sprinkle paprika on top as desired.

Going Cute
Cut hard boiled eggs near top to remove yolk. After making yolk mixture, fill the eggs overfull. Cut up some string carrots for noses. Cut up some sliced olives for eyes. Decorate and serve.

Notes
Will double though you may be left with extra yolk mixture.

This recipe is from the Better Homes and Gardens New Cook Book.