We've been getting a lot of wind and rain here. Our rivers are flooding, our creeks are at capacity (except the one by my house, thank God). But the wind?! It sounds like it is about to knock over your house. But instead it knocked over one of the biggest tourist sites around here.... The Tunnel Tree (or Pioneer Cabin Tree).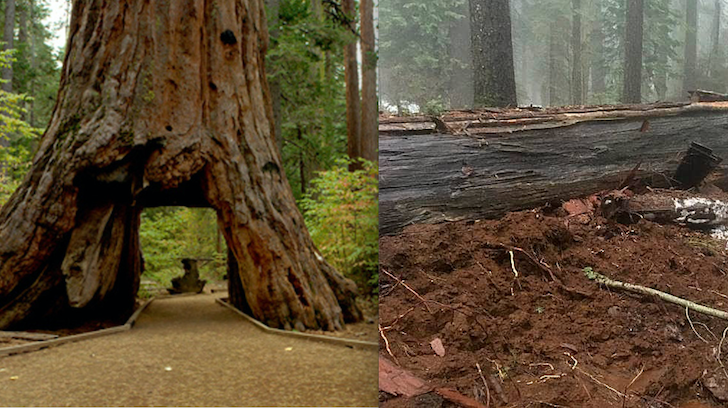 The Tunnel Tree was carved in 1880 after a forest fire burned a hole in the tree. The damaged was carved away and a tunnel was created. The tree lived despite the hole at its base. This weekend it died when the strong winds toppled our beloved Tunnel Tree. It was estimated to be 1000 years old and 285 feet high tall.

Pretty sure it made a noise when it came down.