16th Day of Christmas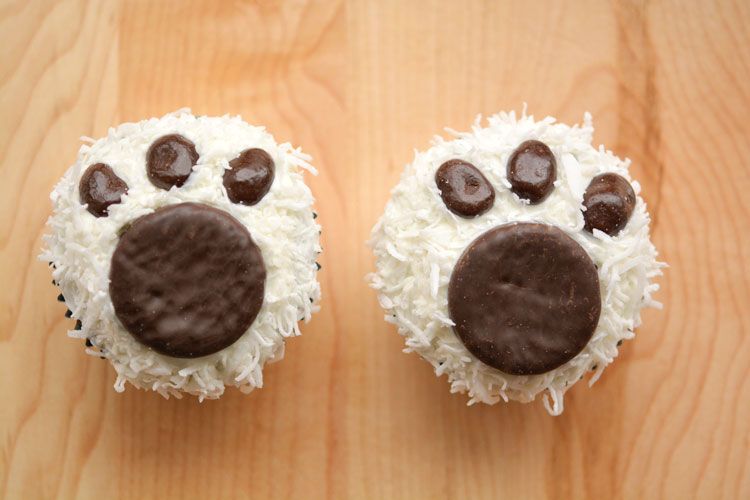 This is probably one of the cutest and easiest things I've ever seen. Polar Bear Cupcakes. And the best part is they will be a hit and go well with Christmas goodies or even just winter goodies.
Needed
Chocolate Cupcakes
Vanilla or Buttercream Frosting
Shredded Coconut
York Peppermint Patties
Chocolate Covered Raisins (or Peanuts if you prefer)
Make It


It is really as easy as making your cupcakes and letting them cool.


Frost them.


Put the York Peppermint Patty and Chocolate Raisins on the cupcake.


Dip your cupcake in a bowl of shredded coconut.


Voila Polar Bear Cupcakes!
These are super fun and kids love them. Of course, some of the kids also ate the candies and licked off the frosting. Oh that is annoying but if they enjoy them they enjoyed them.
Days Til Christmas: 9