15th Day of Christmas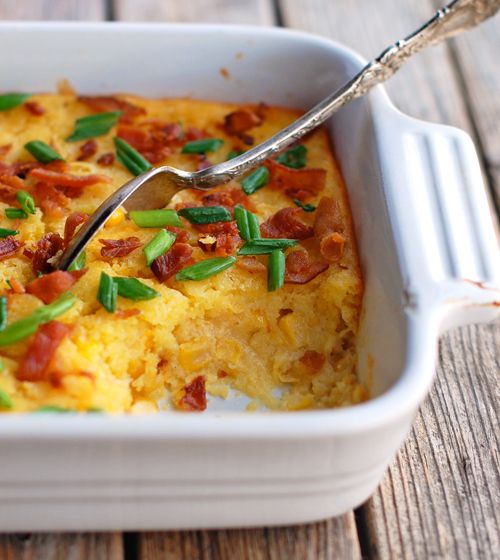 I adore corn. It's funny because I'm not a huge fan of cornbread but I adore most corn dishes. My favorite is probably the Creamed Corn recipe I shared last year but some very annoying people pointed out we've already had that a lot so I was tasked with coming up with a new corn recipe. This one will do it for me and make some of the corn bread lovers happy.



Needed


1 stick butter, melted
1 cup sour cream
1 box Jiffy corn bread mix
1 can regular corn, undrained
1 can creamed corn
1 beaten egg
toppings: bacon, scallions, and/or French fried onions



Make It


Blend together melted butter, sour cream, and egg.


Stir in corn bread mix and both corns. Mix well and pour into greased 2 quart (8x8) casserole.


Bake at 350 for 35 minutes.


Sprinkle on toppings and continue baking for 10 more minutes (unless using scallions - sprinkle those after removing from oven).


Corn is done when the middle is set.


I don't need the bacon but I enjoy scallions so I'm always okay with adding those. French friend onions are a take them or leave them type of thing.

Give me corn any day. I love corn on the cob, corn pudding, creamed corn, plain corn, corn chowder, occasionally a good corn bread but do not put ham in my corn bread... that is something else my siblings like and I'm not in favor of that. Ruins perfectly good corn products.



Days Til Christmas: 10