5th Day of Christmas
So I did some mason jar decorations for Thanksgiving so it only seemed right that we do some for Christmas.There are great ideas online. You can get a jar some paint. Putting the paint inside the jar by using a foam brush to paint the inside. Then you just need some buttons and a ribbow to finish. I also saw one person online who used a soda pop tab to make a belt buckle for Santa. So clever.

Then, of course, there is your Frosty with the white paint.

But you don't have to use paint. This person used candies to make the jar look red. However, this means you probably don't want to eat the candy until Christmas is almost over.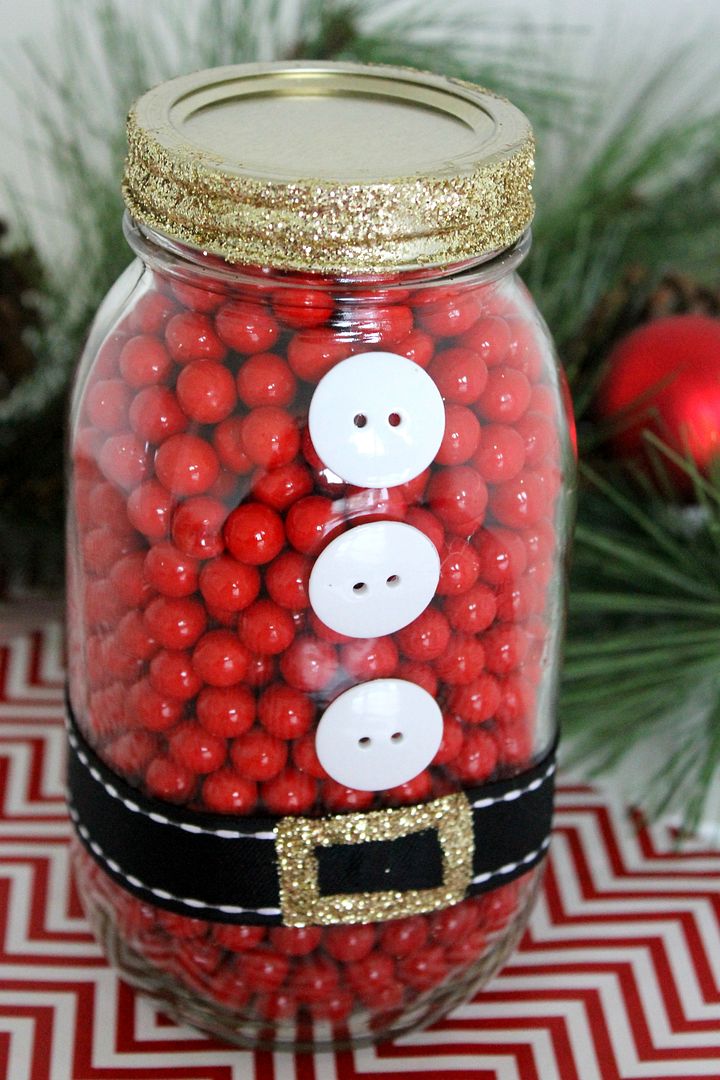 But you don't have to go the character route either. You can color the jars any way you want and add letters to the outside to spell whatever Christmasy word you want.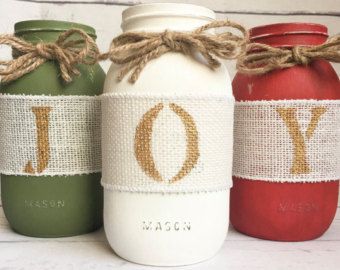 And you can use them for whatever you want. Some of the crafts used 2 coats of paint but if you do one you can put a candle inside have a beautiful decoration. Or you can use them for a vase, candy cane holder, and I've seen them turned into soap dispensers! You can even make them as gifts for thsoe people who you know will really enjoy it.

So much fun. Best part is they are fairly easy to make and don't require a lot of time.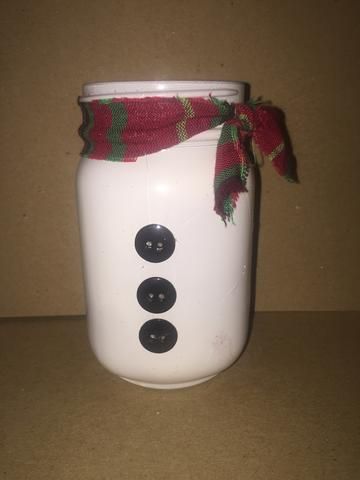 Days Til Christmas: 20