4th Day of Christmas
If you've tuned into my advent posts over the years, you might remember the Teddy Bear Cookies I found. I remember thinking you could do many shapes but then didn't think about it after that because there were so many posts to make. Then I saw these! I couldn't resist sharing them with you because they are just too cute for words and would make a lovely addition to a holiday bake sale or even as gifts for friends. So I'm thinking that holiday box. Just one of the goodies you could add to one filled with baked goods.

Now these above are Chocolate Gingerbread Men and they sound pretty good though I'm not a huge fan of gingerbread. I didn't make these but I did noticed this baker used chopsticks to leave room for the candy cane. Smart idea. I did wonder when I first saw the picture because in the Teddy Bear cookies you can cooke the almond but you can't cook a candy cane, it melts. Trust me.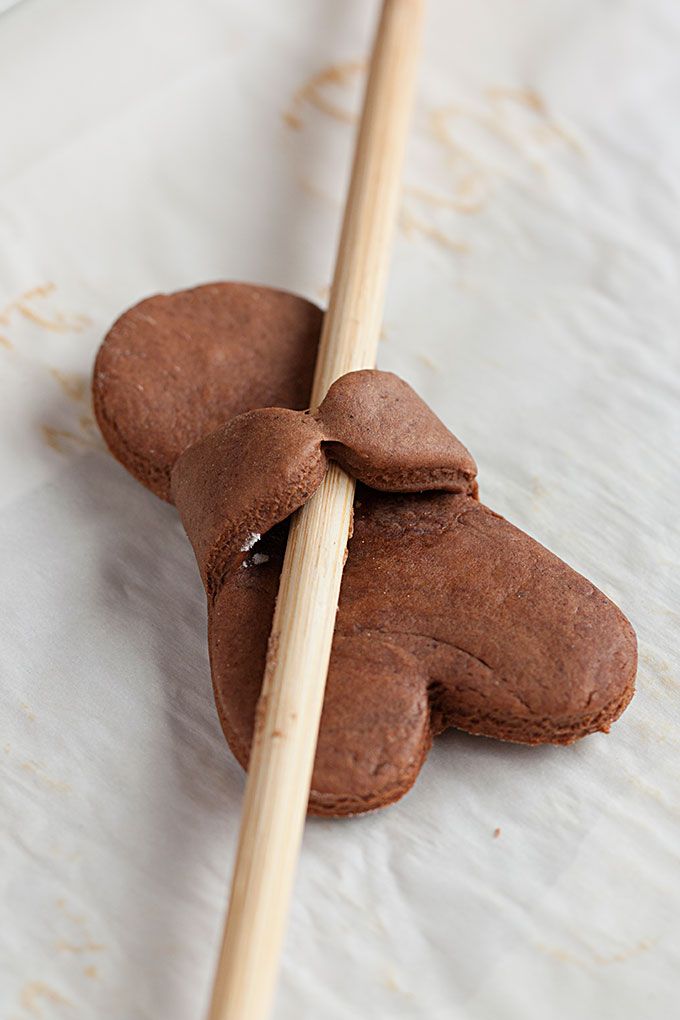 Because I'm not a fan of gingerbread we tend to do sugar cookies or chocolate cookies. My sister doesn't love sugar cookies but she adores brown sugar cookies. That is what we would make.

Also you don't have to have both hands holding the candy cane. You could do something like this:
The one on the end lost most of his candy cane. And then there is the one who had the terrible accident. LOL
Days Til Christmas: 21