I've been grateful for pumpkins so why not cranberries? I think cranberries are a beautiful thing. They are super healthy for you (sadly some can't eat them) and they are delicious... if you prepare them correctly. Cranberries need sugar when you are turning them into something else. Last year I posted the Cranberry/Pomegranate Dip which this reminds me of though I can't decide which I like better.

I'm convinced that cranberries are just as good a fruit as an apple because of the health benefits. And if you are really getting creative you could probably do an apple and cranberry salsa. Oh wow... I have to work on that.



Needed


2 cups fresh or frozen cranberries, thawed
1 small jalapeno seeded and deveined (reduce or increase based on your spice preference)
2 green onions
1/4 cup chopped cilantro
1/3 cup honey
1 tablespoon orange zest
Juice of half an orange
Juice of half a lime
1/2 teaspoon of salt



Make It


Now for the directions... put everything in a food processor or chopper and pulse until your salsa is chopped to your desired fineness. It is literally that easy. And I'm betting it will be delicious on a turkey sandwich after Thanksgiving. Oh I need to try that.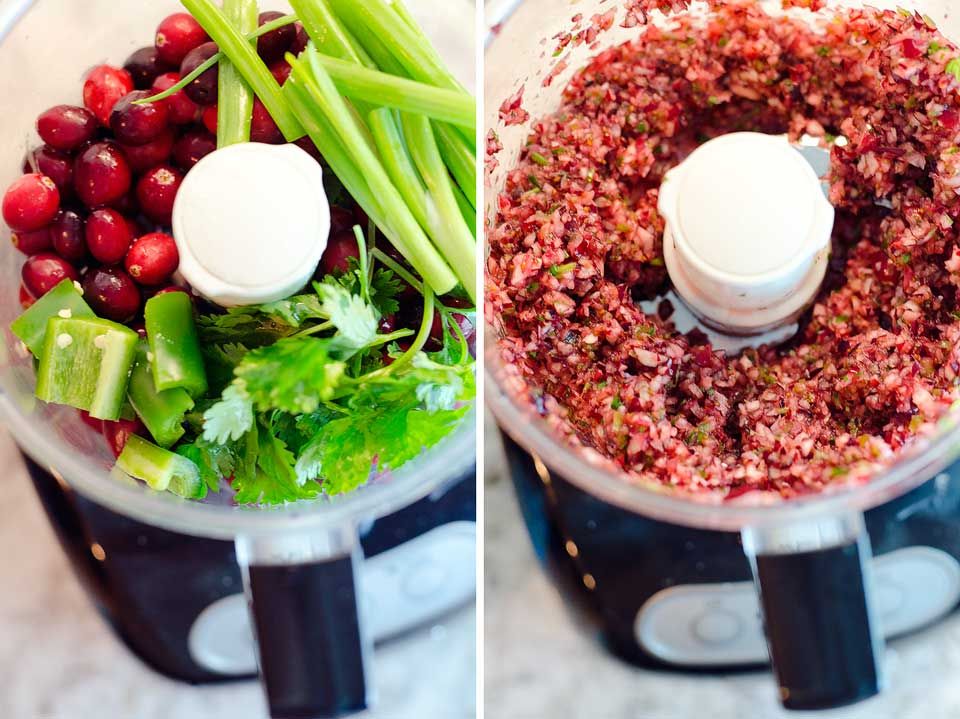 Now, I know I have a friend here would can not have the citrus from the orange and lime juice. Here is the question: can you have pomegranate juice? Apple juice? Mango juice?

If so these might be viable alternatives. Some people have suggested a vineager like basalmic and sumac but I don't know how tasty that would be?

As for the cranberries which would also present a problem, I do wonder again about pomegranate. It is supposed to be very low in citric acid but it still might present a problem.

But for those of you who can eat it without issue... you can also can it. I bet it would make an excellent gift later.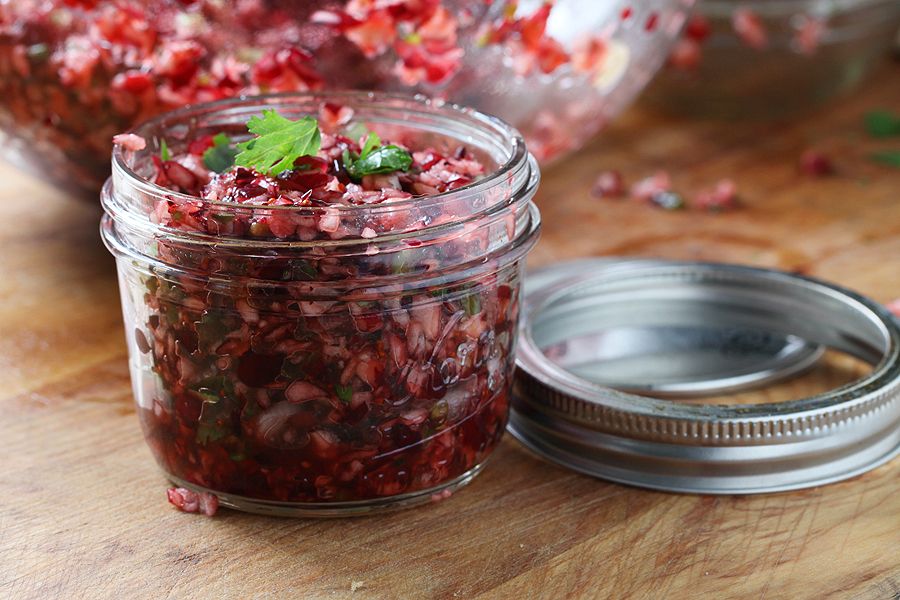 What are you grateful for today?