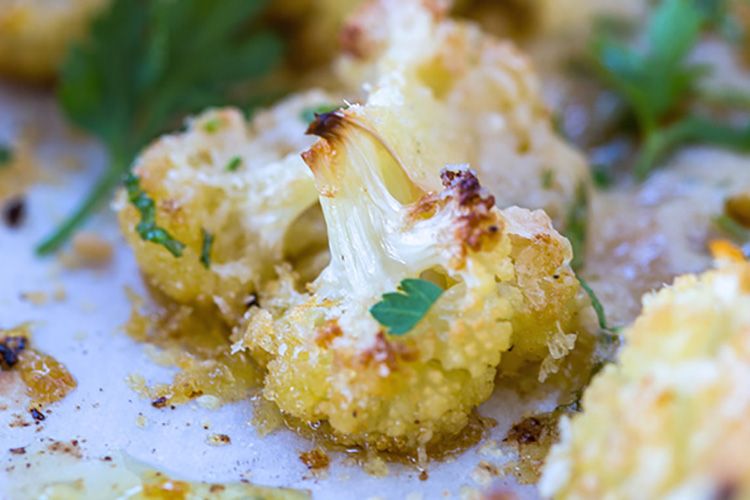 I'm thankful for
hardware stores
! Weird. I know.
I don't even know why but the lock on my main door wouldn't turn for anything. You'd either be locked out or stuck inside. Granted we have another door so I can get out but it is a real inconvenience. But being able to go into a hardware store and walk out with a cheap and easy fix because the people there know something you don't... brilliant.
Needed:
1 head cauliflower, cut into 1/2-inch florets
1 teaspoon kosher or sea salt
1/2 teaspoon black pepper
4 tablespoons extra-virgin olive oil
1 tablespoon freshly squeezed lemon juice
2/3 cup panko bread crumbs
1 tablespoon freshly chopped flat leaf parsley
2/3 cup freshly grated Parmesan cheese
Make It:


Preheat oven to 400 degrees F.


In a small bowl, combine panko and a tablespoon of oil. Set aside.


In a large mixing bowl toss to combine florets, salt, pepper, 3 tablespoons oil, and lemon juice.


Evenly layer on a parchment lined cooking sheet.


Cook for 20 minutes.


Sprinkle on prepared panko and cook an additional 15 minutes.


Lastly, sprinkle with parsley and Parmesan.


Bake an additional 2-3 minutes.


I love raw, cooked, grilled and now roasted cauliflower. It isn't everyone's cup of tea but I love most vegetables and if I don't love them then I do something delicious to them to mask the flavor. No need to mask cauliflower for me but this was just too delicious not to make again and again.
Being as it is so easy to make it is a great addition to a Thanksgiving meal. I really wanted to make it for our Thanksgiving but several family members are dead set against cauliflower so I'm going to try it on broccoli.
You can also add some pepper because pepper is just delicious. This is without the parsely.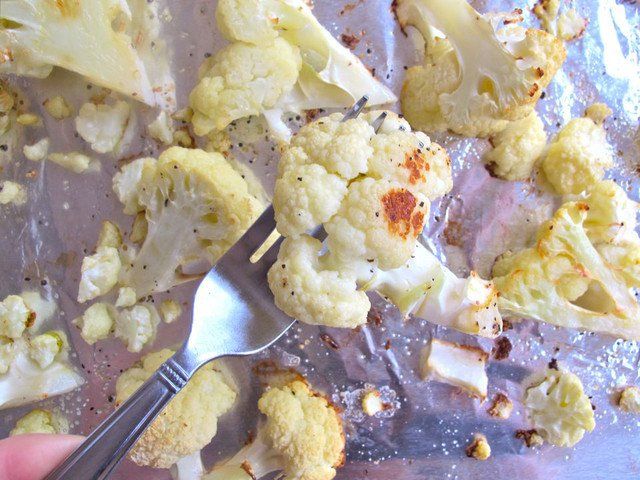 What are you thankful for?