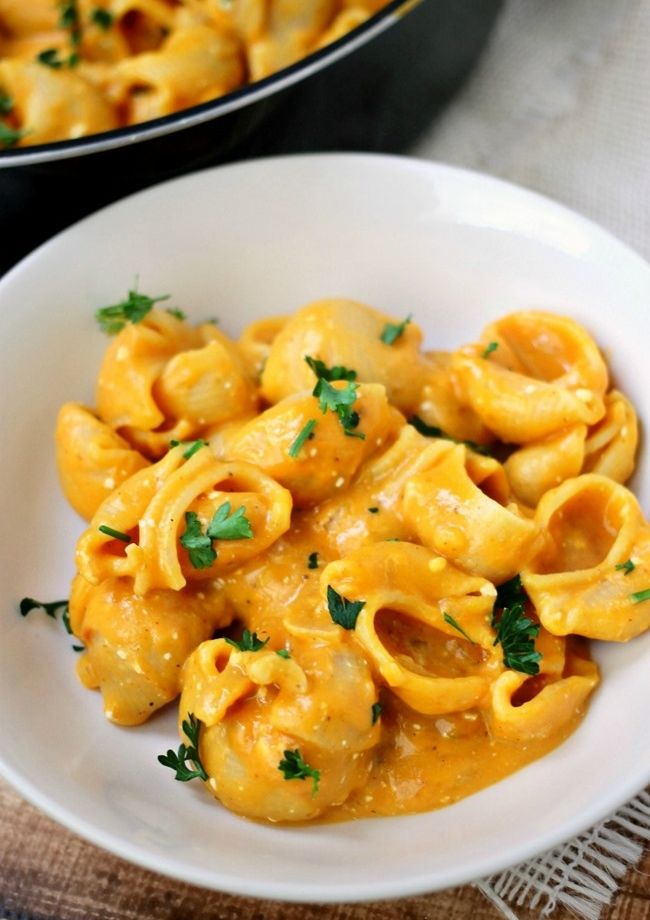 Pumpkin Pasta!


I'm soooo grateful I discovered this simple recipe online because now I will plan to have canned pumpkin around just to make this pasta throughout the year. In fact, I'm thinking of making it for a family holiday party. We aren't doing the big Thanksgiving one because most of the family is going to visit their grandmother in Arizona for her 70th birthday. But maybe for Christmas. Maybe in January. I don't know but I'm making it.

What You Need:
1 small onion, diced
3 garlic cloves, minced
1 cup pumpkin puree (not pumpkin pie filling)
4 cups vegetable broth
1/4 tsp red pepper flakes
1/4 tsp salt
1/4 tsp pepper
1/8 tsp nutmeg
12 ounces pasta noodles (elbows, farfalle, penne, shells)
2 Tbsp butter or margarine
4 ounces of cream cheese, room temperature and cut into cubes
parsley for garnish

Make It


In a stockpot (ours is 4 quarts) or a deep sided skillet add onion, garlic, pumpkin, broth (we used chicken broth since we had it and it worked well), red pepper (we upped it a little to 1/2 tsp because we wanted a little more bite), salt, pepper, and nutmeg.


Stir and blend together. Bring to a boil.


Add noodles and turn to a medium/high heat and cook for 10 minutes.


Uncover, stir. Sometimes the water still seems a little much so I'll let it cook a couple more minutes. Or the pasta isn't quite done.


Add butter and cream cheese. Stir continuously until cheese is melted and incorporated.


Let stand a few minutes for thicken cream.


Serve with parsley if desired.


This literally takes about 20 minutes if that to make. And it is delicious. You can make some type of meat and have this on the side or go for a total pasta night which I do occasionally.

We liked the shells in the pasta the best though I think something like elbow macaroni would also be good. I feel the small noodles do the best.

After the 10 minute cook time, it seemed to me that water hadn't boiled away enough which is probably due to my very poor excuse for a stove. There just looked like there was a bit too much. I let the noodles cook a few more minutes and then added the butter and cheese. After the resting time, the pasta sauce wasn't as thick as I would have liked but it was delicious and leftovers were thick and creamy and still delicious.

My picture isn't as lovely as the one above and I decided to have veggies on the side even though this was made with lots of squash in it.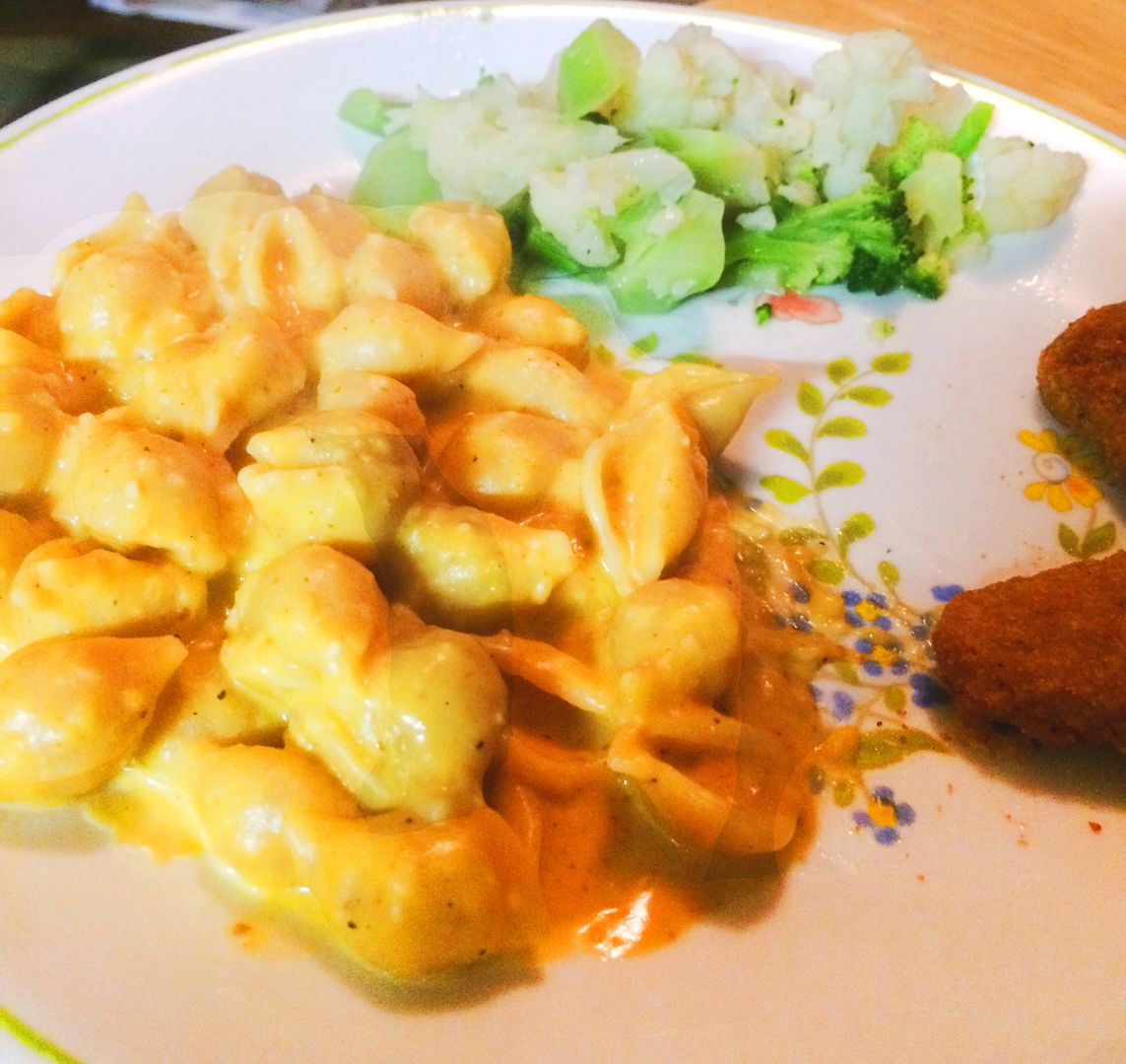 I kind of hate taking my own pictures because they never come out that good. Still I think you can see how delicious this looks.



What are you grateful for today?