20th Day of Christmas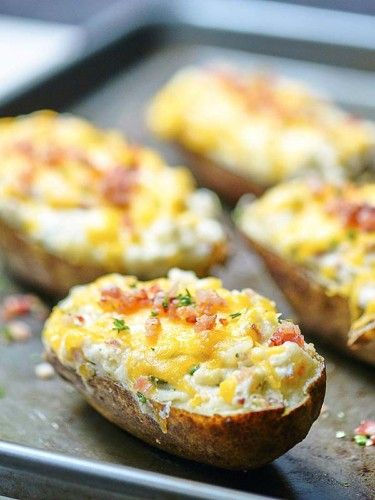 Serves: 8
My cousin makes these several times a year and hers are good but sometimes a little dry so I thought rather than cream cheese and butter maybe adding some sour cream would make them delicious. But it also depends if you freeze them. In my experience that dries them out a little.
Needed
4 baking potatoes (about 2 pounds)
¾ cup sour cream
6 tablespoons butter, softened
2 ounces cream cheese, softened
2 green onions, chopped
1 teaspoon salt
1 teaspoon pepper
¼ teaspoon thyme
¼ cup milk
¾ cup grated Cheddar cheese
Paprika
1-2 chopped jalapeno (optional)
(
Self contained food is enjoyable...
Collapse
)